A UPS is an electrical protection system in case of power failure, it will protect your equipment against overvoltages, voltages and free interruptions.
Different type of UPS:
Off-Line
First generation versions

Switches to the standby circuit (batteries)

Long switching time < 6ms

Does not regulate voltage
Line Interactive
Intelligent inverters

Micro-processor controlled system

Switching time < = 2ms

Regulates voltage

Simulates a perfect sine wave output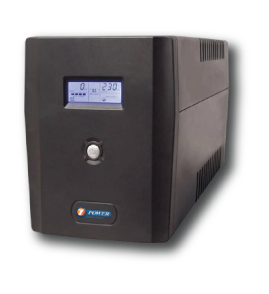 Basic protection

Switching time

Power factor between 0.4 and 0.6

Single-phase input (220 volts)

Single-phase output (220 volts)

Option: stop the software (ex: IP Pro Evolution)

Full load autonomy 5 to 7 minutes
How does a line-interactive UPS function?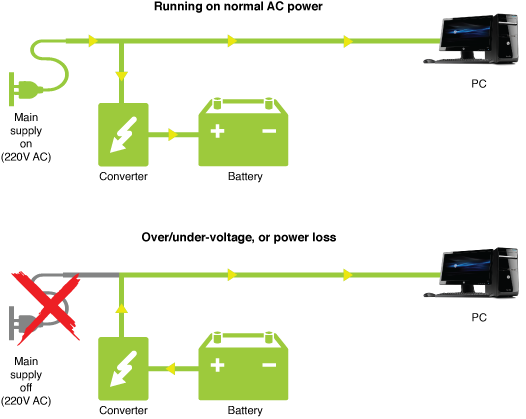 Online
Regulates voltage

No switching

Double conversions

Almost perfect reactivity

Pure and perfect sine-wave output

Optimum protection
How does an On-line UPS function?